Bespoke
Bespoke tailoring is the pinnacle of the tailor's craft. A garment made by hand to your exact specifications, absorbing over 80 hours of delicate and precise work.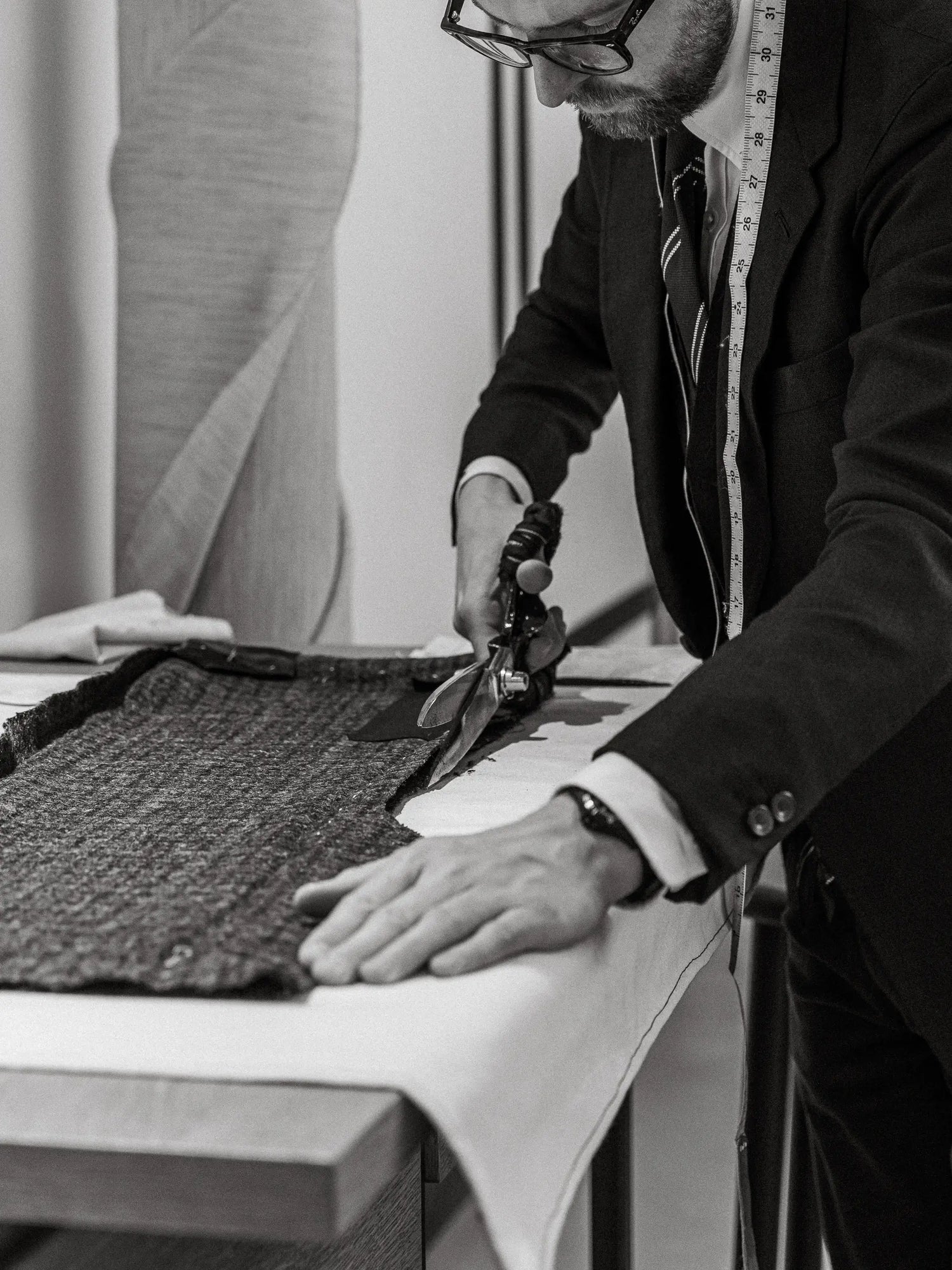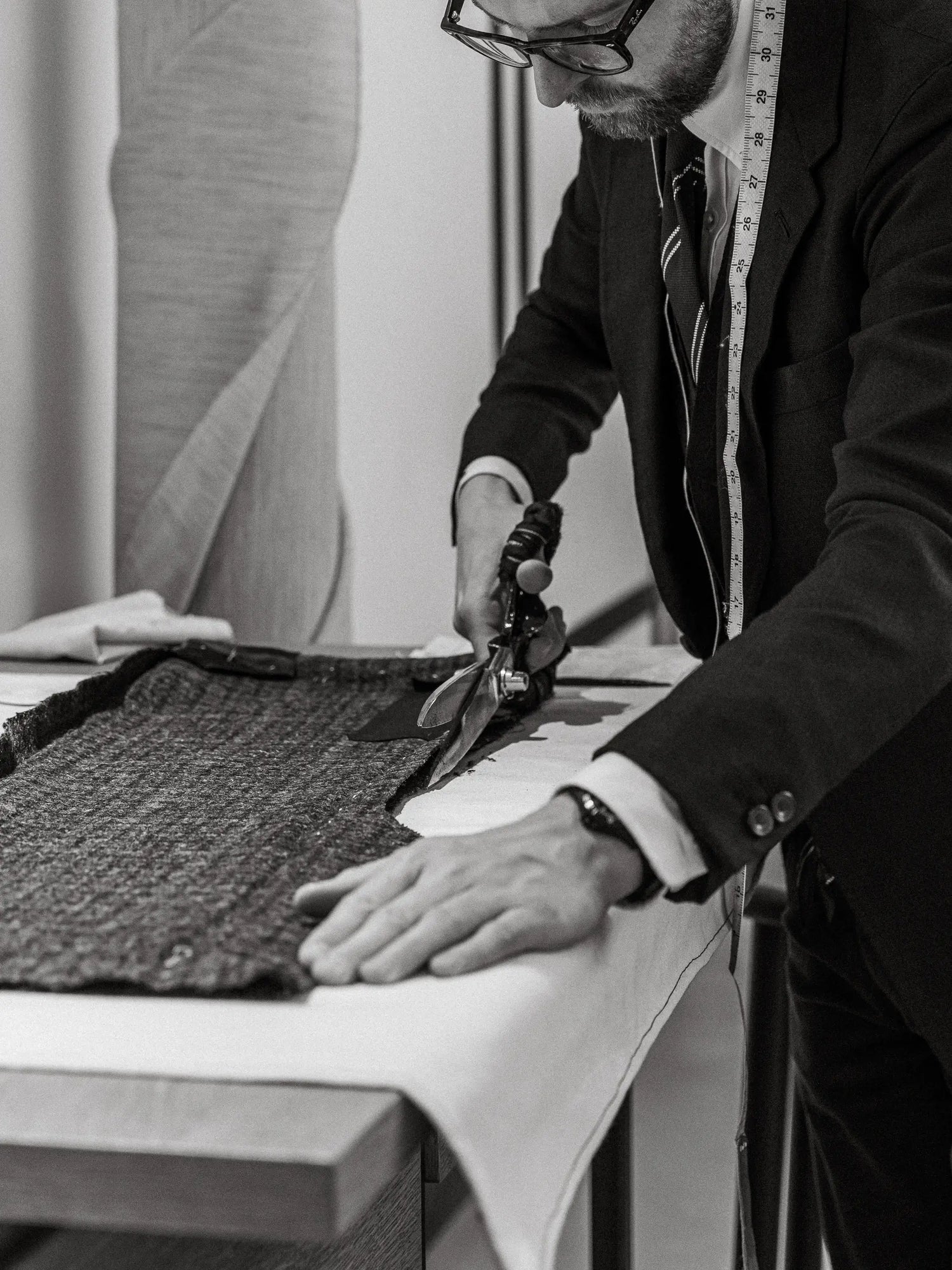 We're a Bespoke Tailor First & Foremost
At Thom Sweeney, we're a bespoke tailor first and foremost. Our founders established Thom Sweeney as a bespoke tailor close to twenty years ago, and we take pride in creating contemporary tailoring to stand the test of time.
Our house style is important to us; we cut modern garments that combine an elegant English silhouette with Italian softness. We create lightweight chest canvasses, use fine shoulder pads and a slightly slimmer, leaner silhouette than traditional British tailors. The result is a suit or jacket that's equal parts comfortable to wear, lightweight and flattering.
Our tailors pad every jacket's chest by hand, set-in sleeves by hand and attach collars by hand, using time-honoured skills and years of experience. No detail goes unchecked and the average bespoke order will involve three fittings with the client to ensure a flawless fit and finish.
" At Thom Sweeney, our bespoke tailors work to a modern philosophy. We create garments that are both comfortable and flattering. "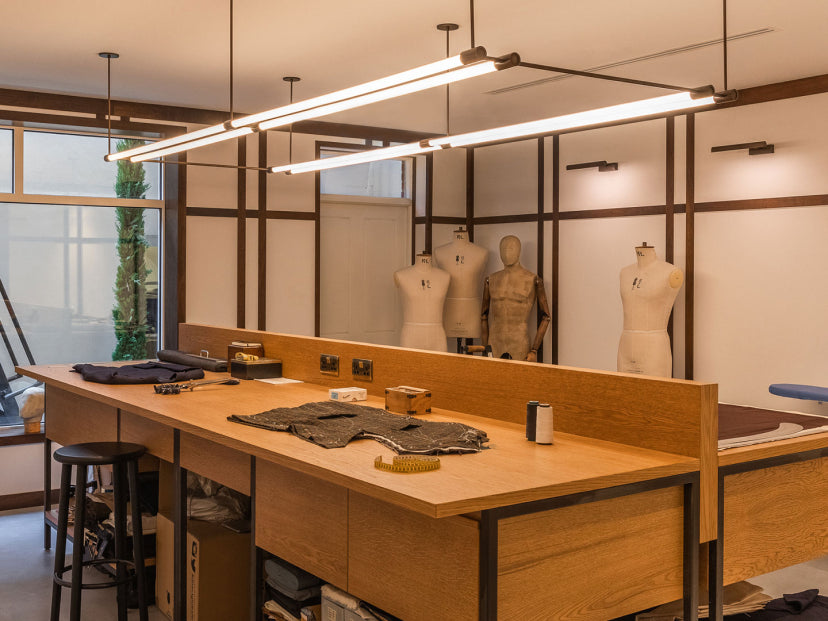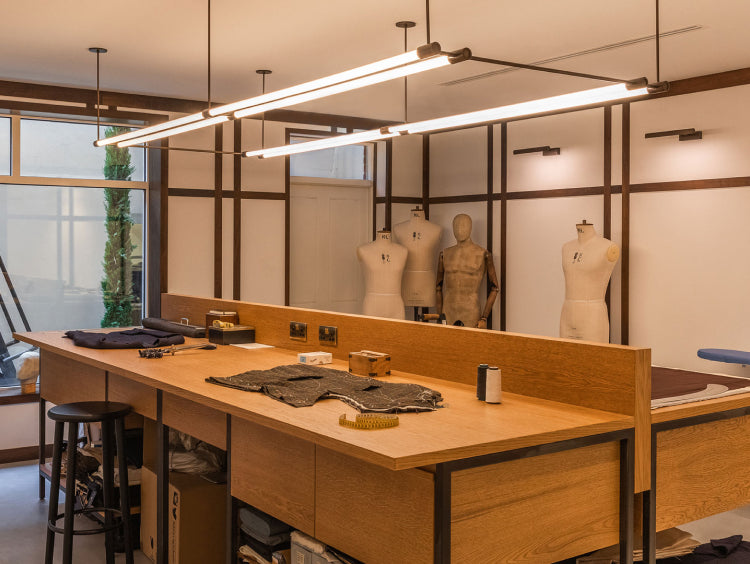 Our Workrooms
Our bespoke tailoring is made in the workrooms at our Old Burlington Street townhouse by a dedicated team of craftspeople, many of whom specialise in a single part of the process. We work with cutters, coat-makers, trouser-makers and finishers to ensure that all our garments meet the exacting standards expected of British bespoke tailoring.
All our clothes are made using traditional bespoke techniques, but we also work to a modern, progressive philosophy. Alongside suits, blazers and separates, we can work with clients on overcoats, overshirts and even casual bomber jacket and blouson designs. We cut bespoke tailoring for both men and women.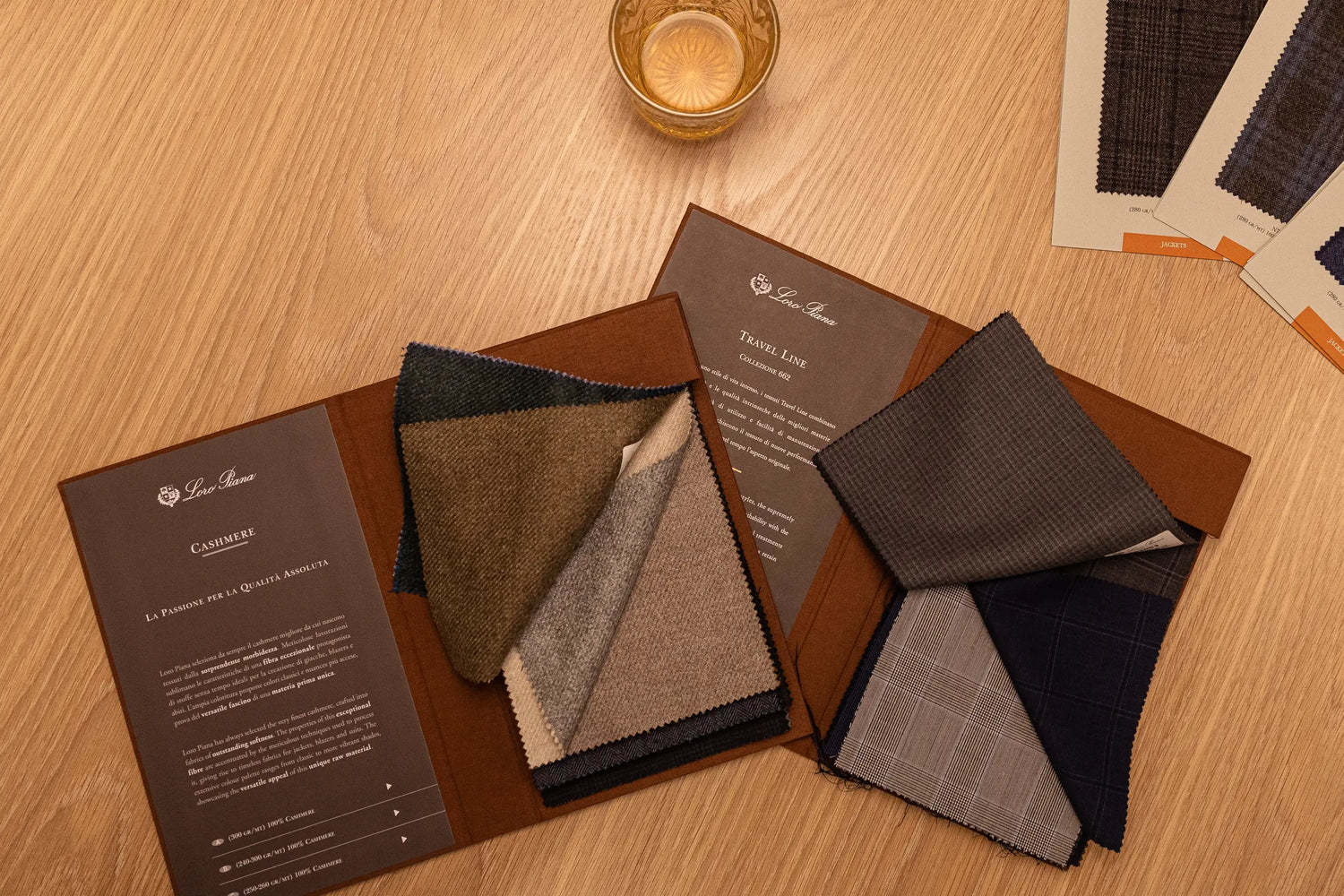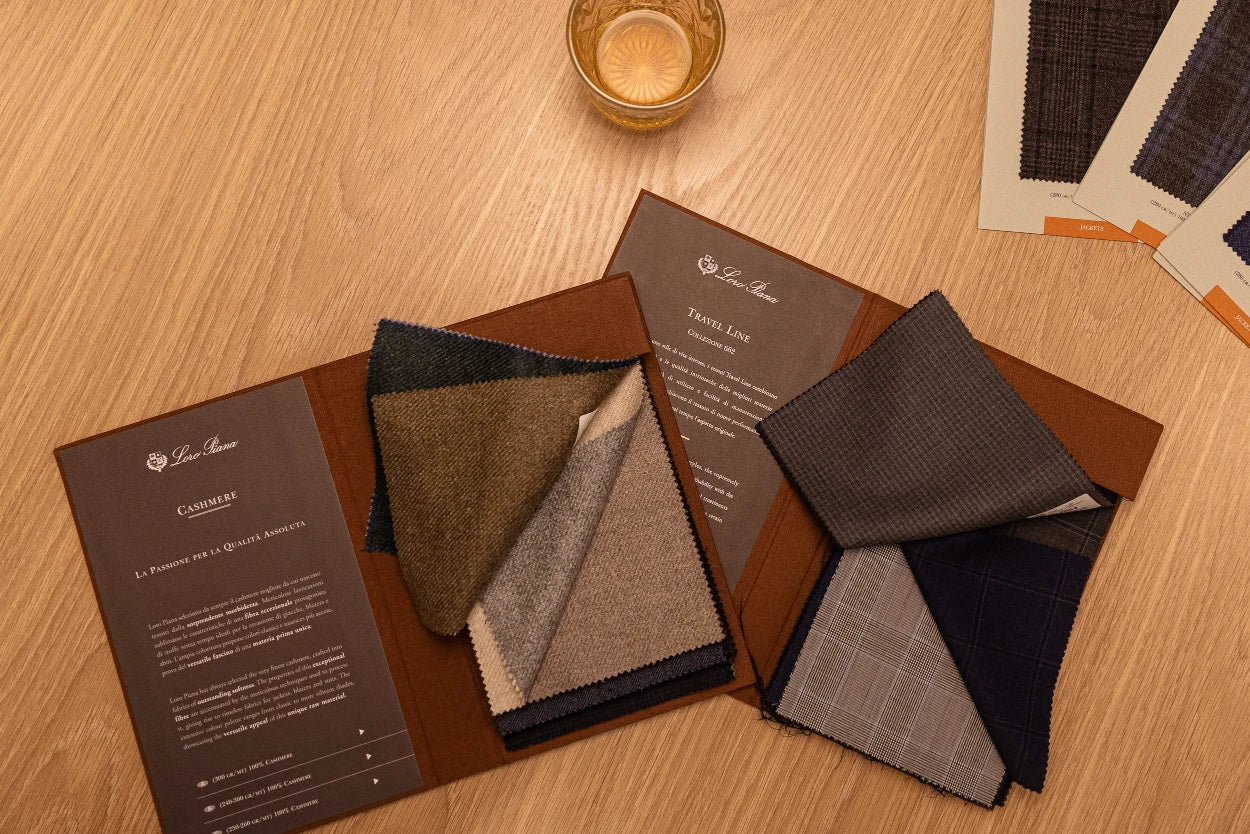 The Process
1. Book an Appointment
Visit us in London, New York or during one of our tailoring trunkshows to discuss placing a new order with the team.
2. Considering Styling
Over coffee or perhaps something stronger, we'll sit together and take some time to discuss your new clothes, lifestyle and the kind of suit or jacket that's going to work for you.
3. Taking Measures
Once we've settled on the style of your order and the fabrics you like, one of our tailors will take close to 30 measurements to accurately asses your figure and translate these measurements into a unique paper pattern.
4. Basted Fitting
A few weeks later, your order will be ready for a first 'basted' fitting. At this point the garment will be a skeleton, sewn together with white baste stitching. This fitting allows our tailors to make any structural alterations necessary to perfect the garment's fit.
5. Forward Fitting
Skip forward another few weeks, and your suit will be close to completion. At this fitting, we check the fine points of fit, and make further tweaks to ensure you will be as comfortable as can be in your new clothes.
6. Final Fitting
At this fitting, your garments will be complete minus the hand-finished details like buttonholes. Think of this as the final quality check for both you and us, to make sure everything is perfect.
7. Finishing
After the final fitting, your garment will be finished by hand and delicately pressed to a pristine finish. All top-stitching and buttonholes will be hand-sewn with the utmost care at this point.
8. Collection
After eight to ten weeks and an average of three fittings, your new clothes will be ready to collect. Several thousand stitches, five pairs of tailors' hands and around eighty hours of work go into every one of our bespoke suits.
The Craftsmanship Behind a Bespoke Suit
A short film that illustrates the skills, processes and timings needed to create you a bespoke Thom Sweeney suit.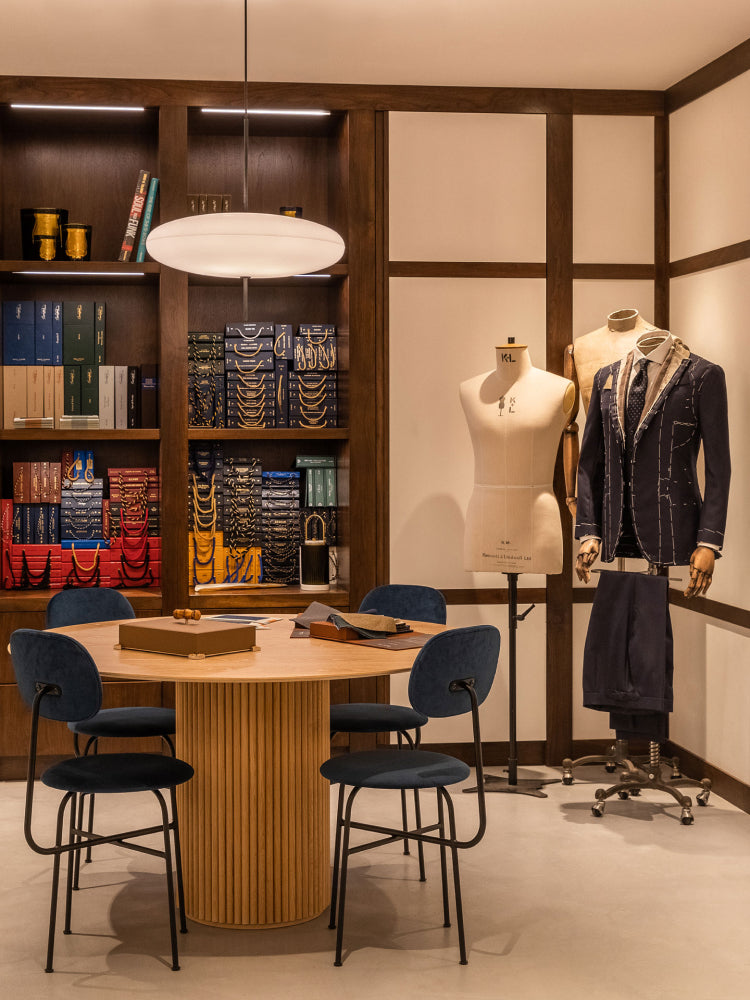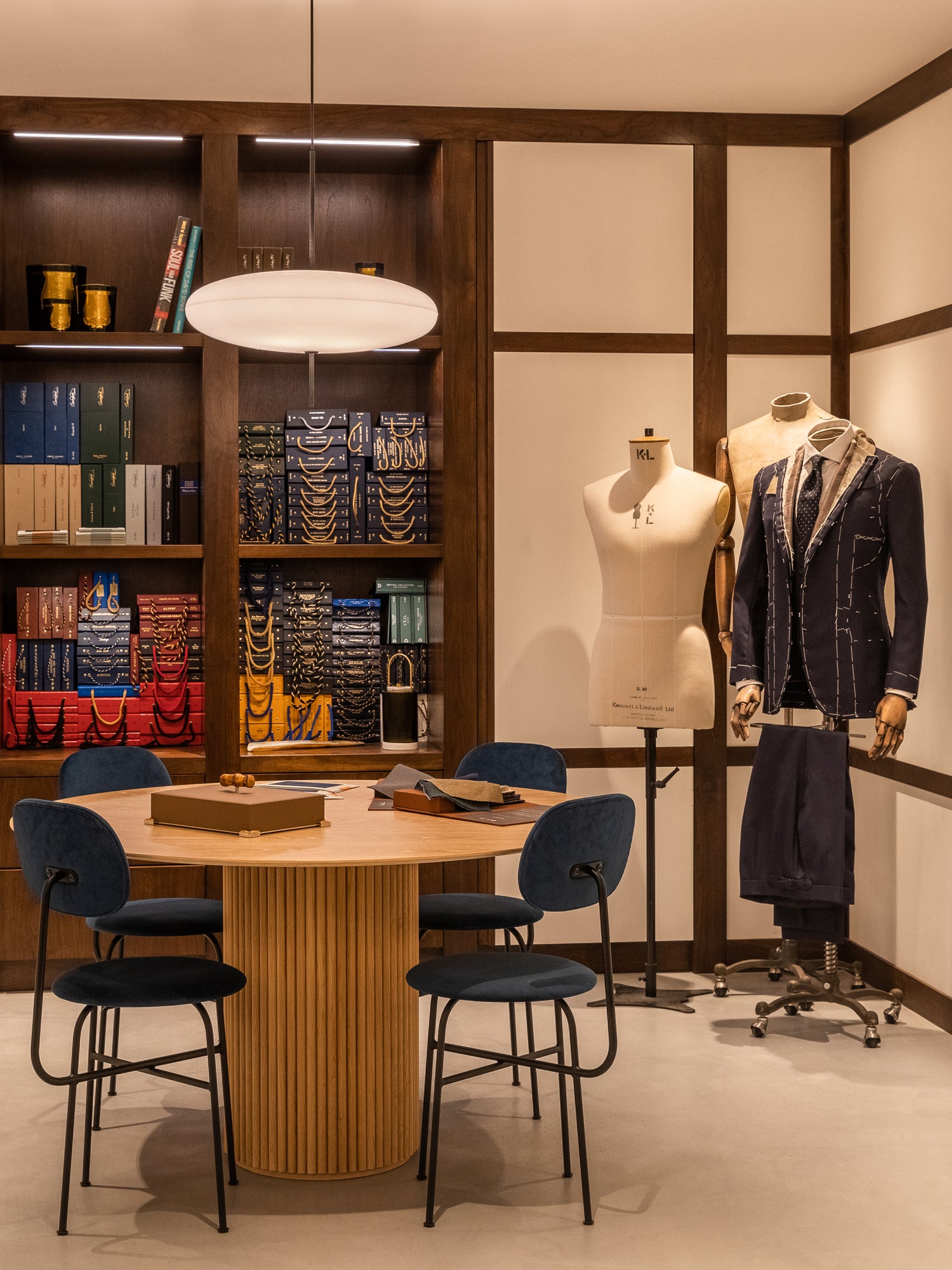 Book an Appointment
To make an appointment, please contact us with your preferred date and time.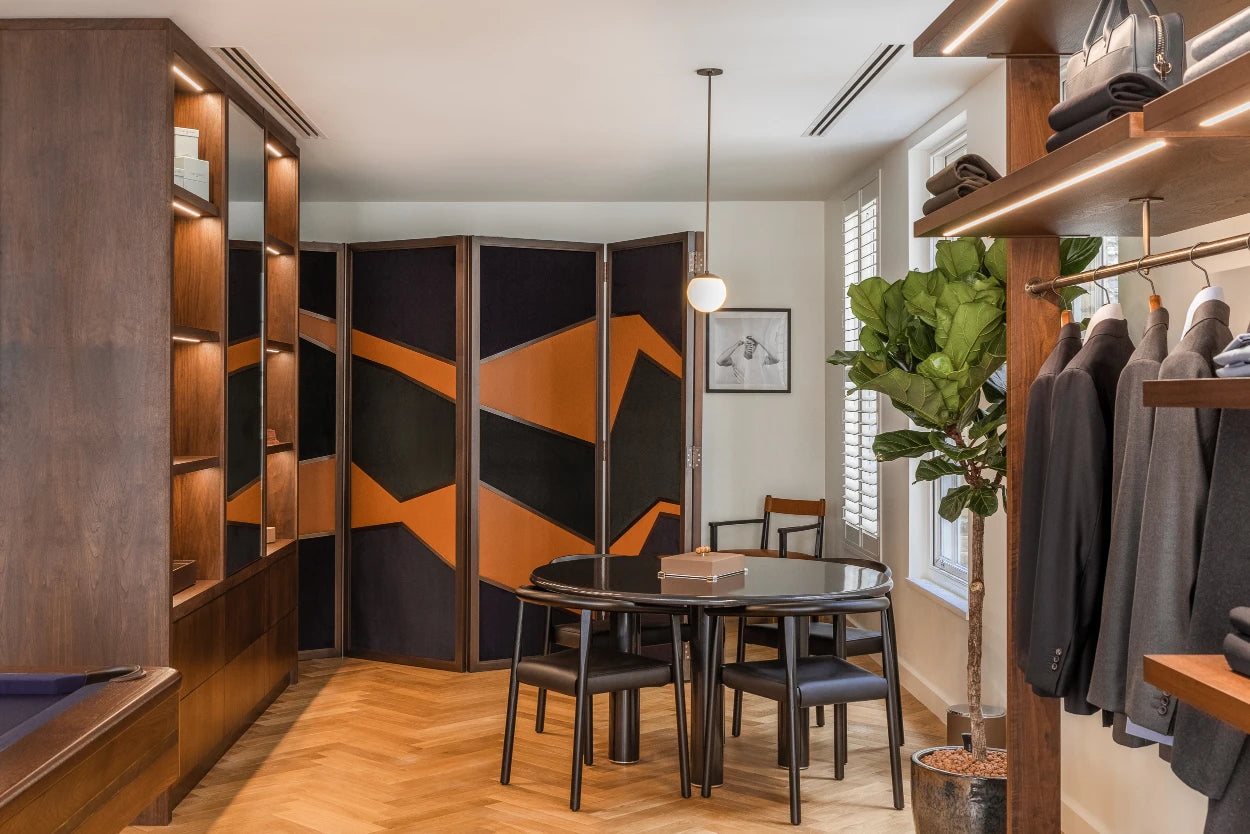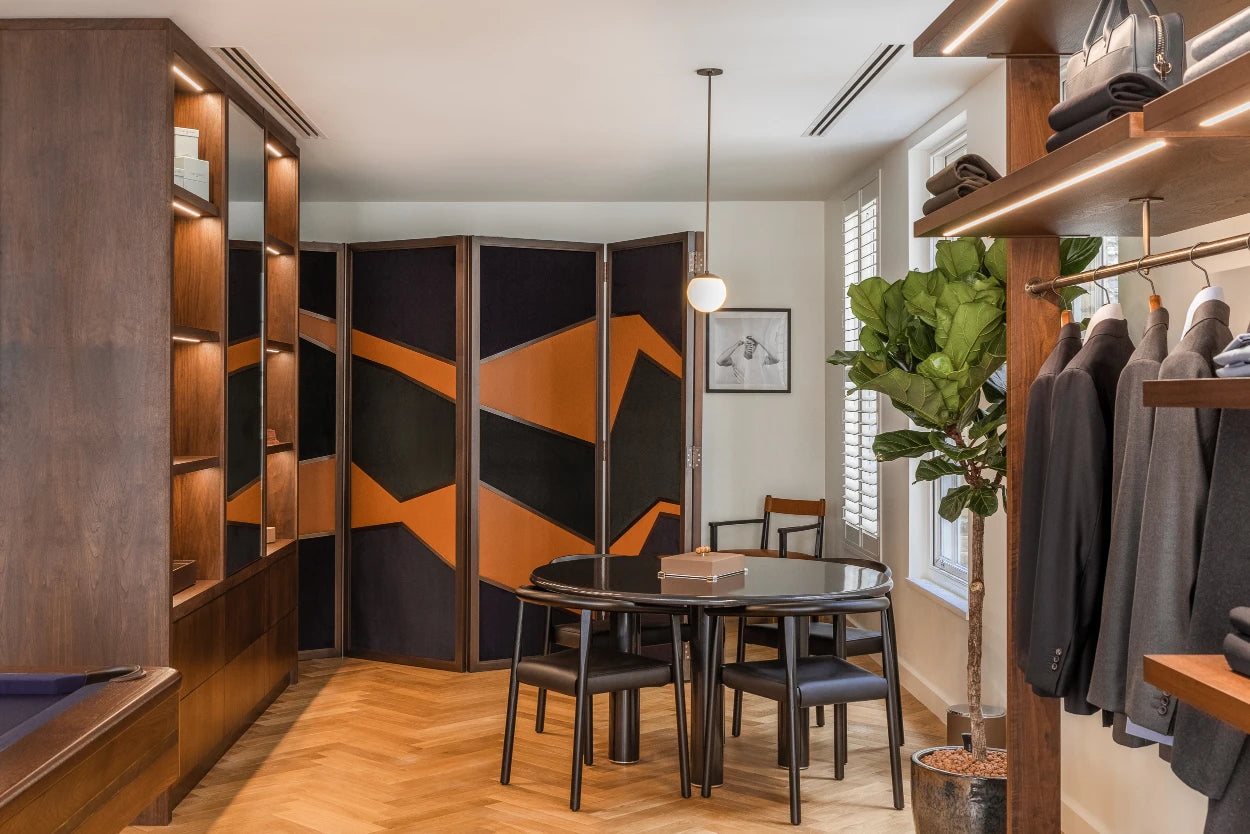 FAQ
What is the difference between Bespoke & Made-to-Measure?

A Bespoke garment is unique to you, made to your precise specifications and based on a paper pattern created by our in-house cutters. Bespoke clients will go through an average of three fittings between placing an order and collecting a finished suit. Our bespoke suits are made by our dedicated team of cutters, tailors and finishers, and absorb up to 80-hours of work in the process. The time required to create a bespoke suit varies, but most suits can be finished within a 10-week timeframe depending on clients' availability for fittings. 

Our Made-To-Measure tailoring is fitted to you using our unique fitting garments, from which we take measurements and assess your build and posture. This allows us to carefully customise your suit for a superior fit. As with Bespoke, Made-To-Measure clients can choose their preferred cloth, lining and styling details. The garment will then be made in a specialist workshop in Italy, using traditional tailoring techniques. Most Made-To-Measure suits will be ready to fit approximately eight weeks after placing an order.
How long does the process take?

Around eight to ten weeks with an average of three fittings.
How many fittings are required for a Bespoke item?

Normal 3- 4 Fittings. Basted Fitting, Forward Fitting, Final Fitting and there maybe some interim fittings to ensure everything is going to plan.
How can I make an appointment for a Bespoke consultation?

Visit us in London, New York or during one of our tailoring trunkshows to discuss placing a new order with the team, fill in the contact form above or e-mail us at bespoke@thomsweeney.co.uk.